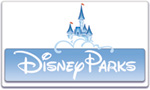 Things about Disney World we want to help you avoid
Spending countless hours in line. Anyone who goes to the Disney Parks without a plan of attack will end up spending the majority of their time waiting in line. We know the least crowded times to go to the parks and which rides to ride when the line is the shortest. Also, we can book all of your fast passes making sure you spend your time riding rides and not waiting in lines.
Not packing appropriately. Your vacation can be ruined by not packing the right clothes or shoes, forgetting the sun screen, or not packing a poncho. True enough you may be able to purchase the items you've forgotten, but be prepared to spend 4 x's the amount you would have spent at home. We will provide you with a detailed checklist to be sure you are prepared for anything.
Not making dining reservations. There are many restaurants at WDW that book up immediately (180 days in advance). We will provide you with a detailed list of all your dining options and work to make sure you get to eat when and where you want (even if we have to be on the phone at midnight 180 days in advance).
Not budgeting. We will talk to you prior to booking our vacation to know what your budget is. We will make sure we stay under your budget to make sure you have money left over to use while on vacation. We recommend putting any spending money you take on preset gift cards ensuring you stay within budget. Also, we can book the Disney Dining Plan for you which ensures you stay within your food budget.
Getting burnt out. If you try to see it all and go from sun up 'til sun down, there's no doubt you will feel the Disney burnout. We've all been there. In our plan of attack we also make a plan for rest. Depending on the length of your stay we may recommend an off day for you to relax. We will provide you with a list of relaxing (but fun) things you can do while on your vacation. If there's no room for an off day we will make suggestions for you to have some down time while still maximizing your time to give you the best vacation.
---
To receive more information and a free quote on Disney Travel fill out a form on our Contact page.